Anime Collection
Anime Figures Statues Garage Kits
Figures and Statues
---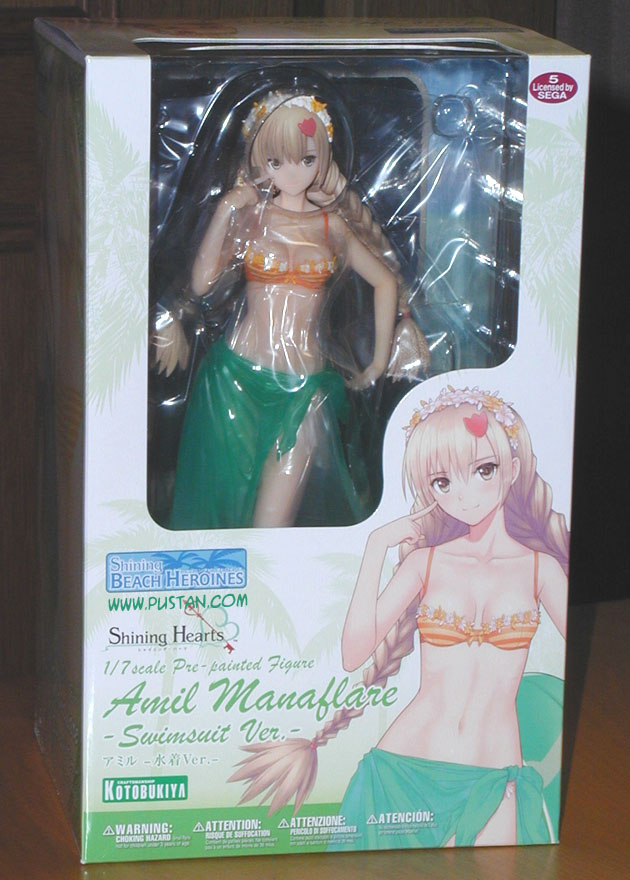 Amil Manaflare from Shining Hearts. "Shining Beach Heroines" -Swim Suit ver.- Unopened in box! From Kotobukiya. Sculpted by MIC Corp. and illustrated by Tony Taka.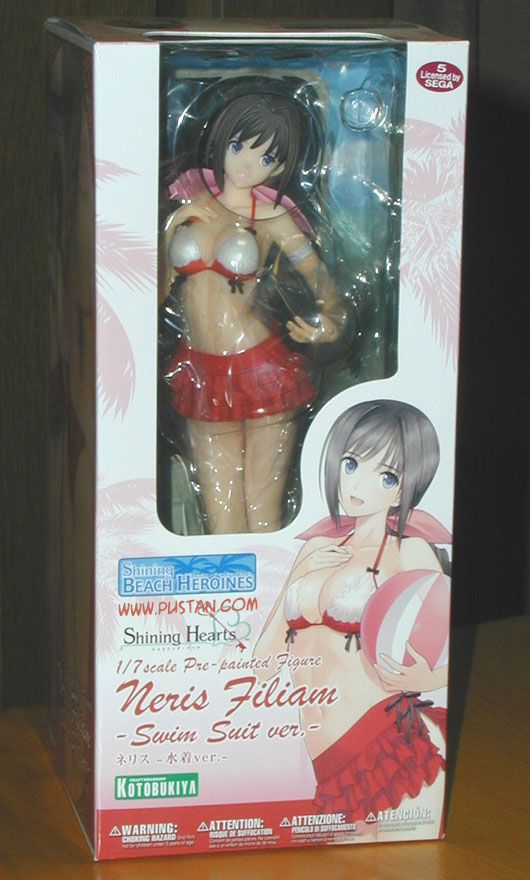 Neris Filiam from Shining Hearts. "Shining Beach Heroines" -Swim Suit ver.- Unopened in box! Another figure from Kotobukiya. Sculpted by Kei Tanaka and illustrated by Tony Taka.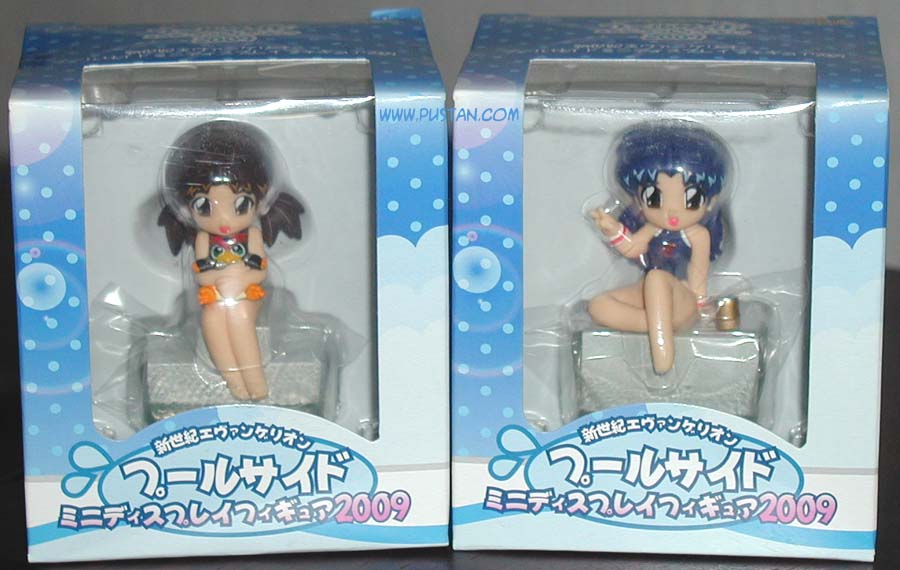 Evangelion Pool Side Mini Display Figures from 2009: Horaki Hikari together with Pen² and Katsuragi Misato having a beer. From SEGA, the complete set has 6 figures.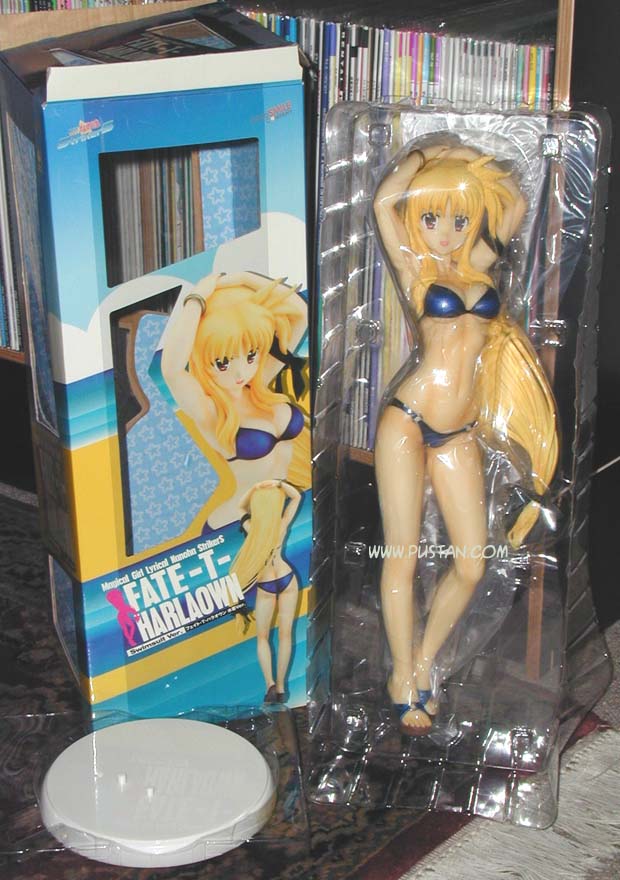 Fate -T- Harlaown from Magical Girl Lyrical Nanoha StrikerS, this figure is HUGE 1/4 scale. I bought it used and the seal on the box was broken, but it seems the figure was never taken out of the inner plastic. Manufactured by Good Smile Company, sculpted by Kondou Takayuki.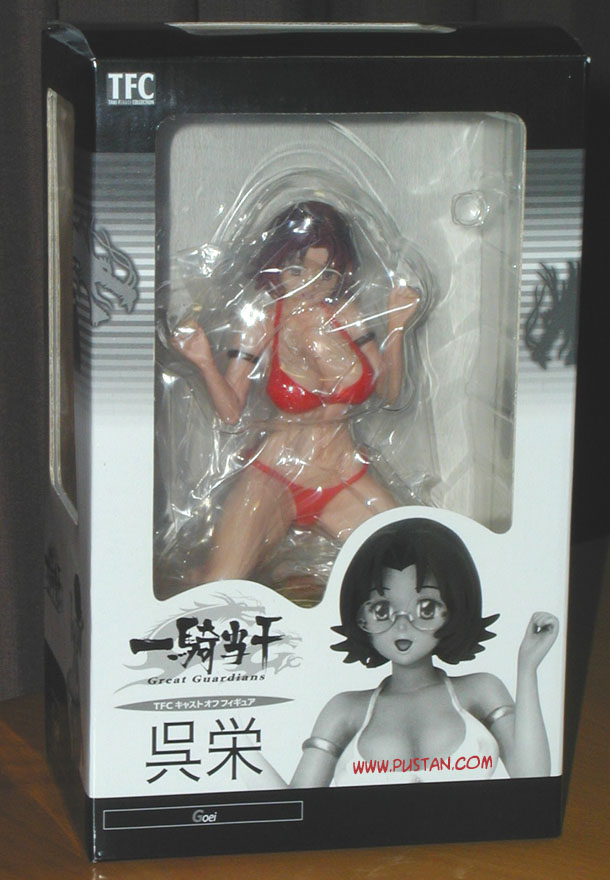 Goei from Ikkitousen Great Guardians series - I guess she'd be my first choice for a milf. Imagine this figure in motion, her jumping around on the ball, certain movements would catch your eye... Released by Taki Corporation, sculptor is HEMMP, this is the red swimsuit version.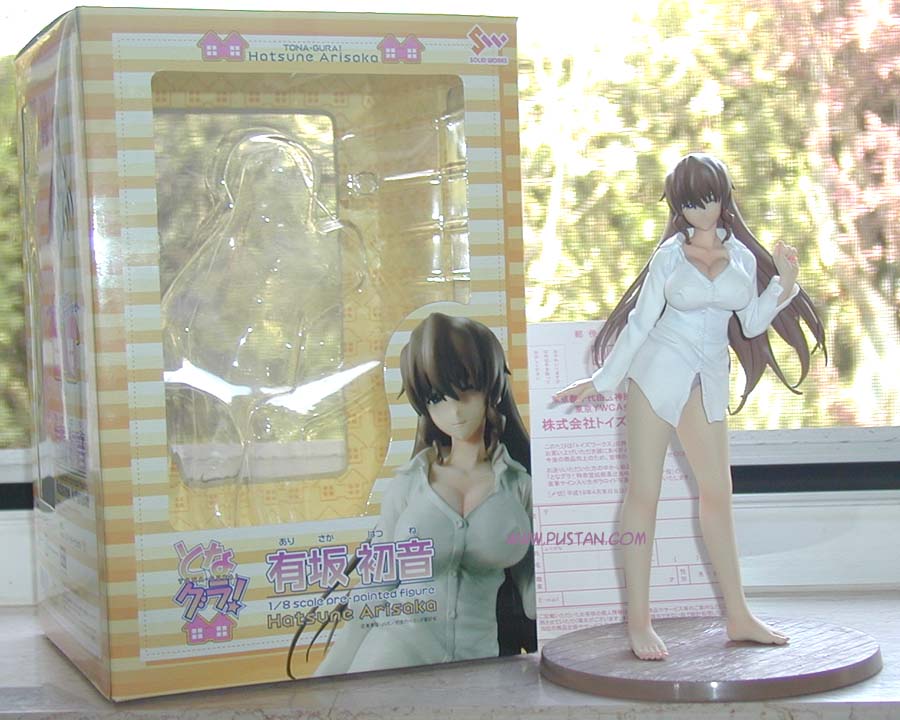 Hatsune Arisaka from Tonagura! Her charm point are the boobs :) 1/8 scale PVC figure from Solid Works / BEAT. There was a pink shirt version available as well.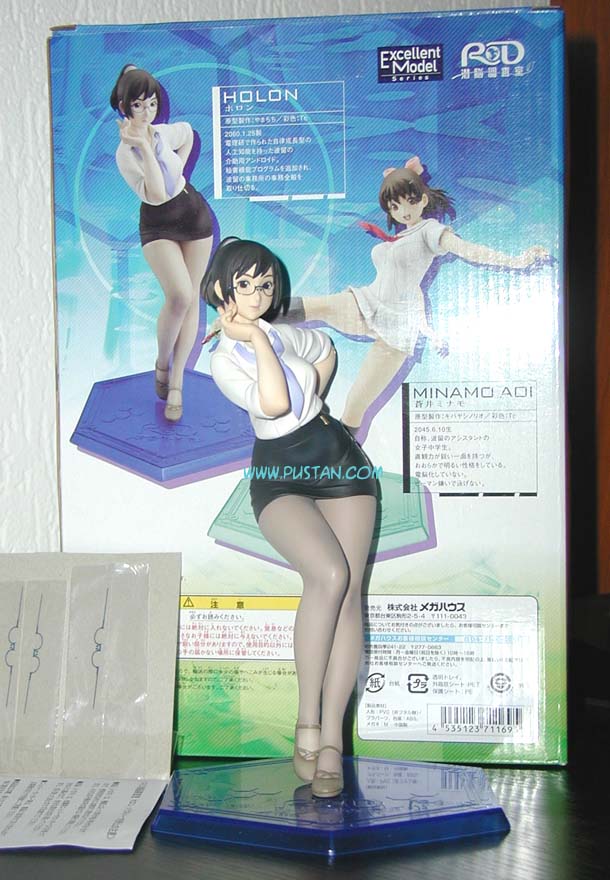 1/8 scale Holon from Mega House Corporation. From "Real Drive" series. Pretty decent quality figure, comes with three pairs of glasses you have to mount yourself. Sculpted by Yamachichi.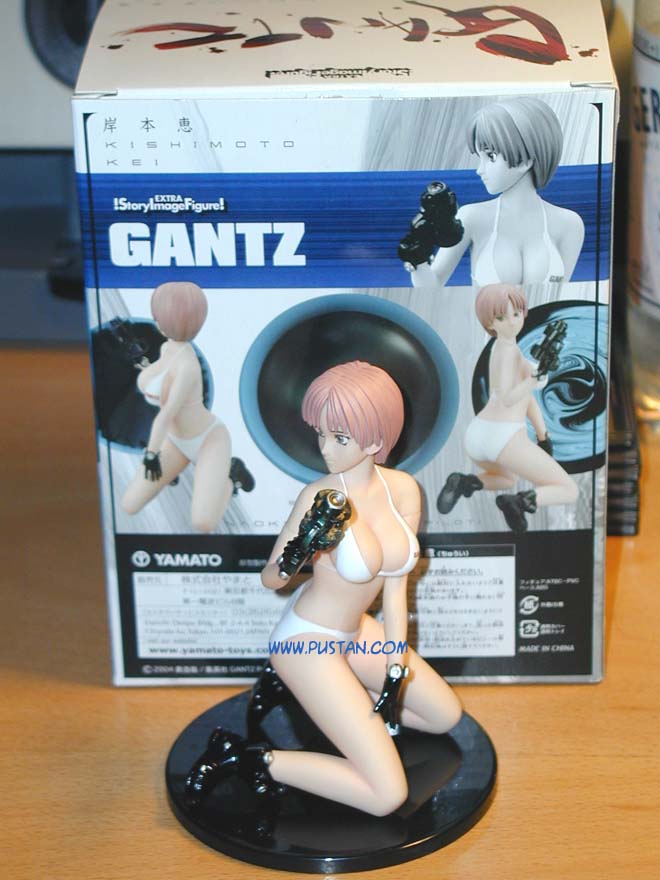 Kishimoto Kei from Gantz! Her looks are much closer to the manga than the anime version. This PVC figure has some serious flaws, but as I heard this is normal for Yamato stuff.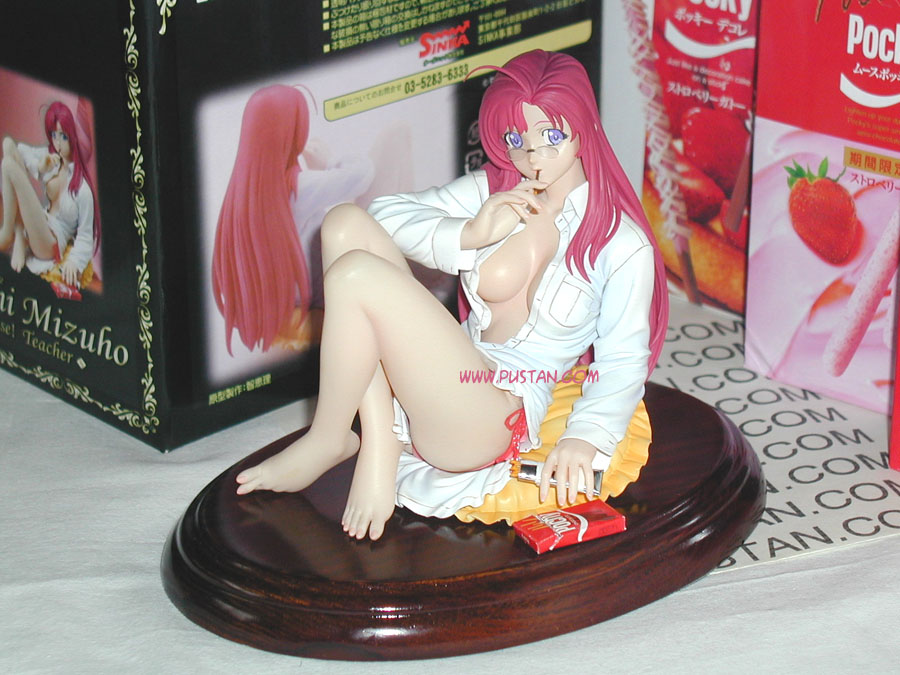 Kazami Mizuho from the series Onegai Teacher. Really beautiful statue sculpted by Chieri. Note that this is the legit Resin version with real wood display base, released by Max Factory in November 2003 which retailed for ¥20,000. There was a cheap PVC version released later, as well as a counterfeit probably from Hong Kong or so.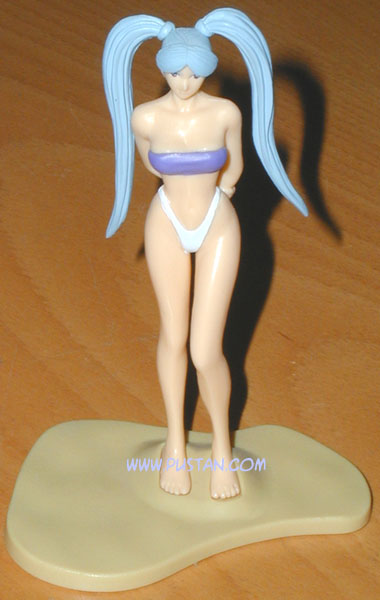 Leen comes from the Kia Asamiya Collection. She is from a manga called Seijuu Denshou Dark Angel and was manufactured by Yamato. I got this as a present from my sister.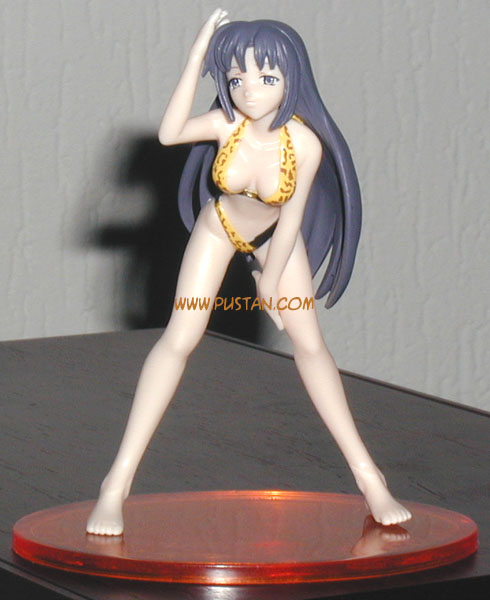 Nadeshiko Benibara. This figure comes split into several parts in a plastic bag. No box. Maybe something you could fish out of a UFO catcher? Omegavision product.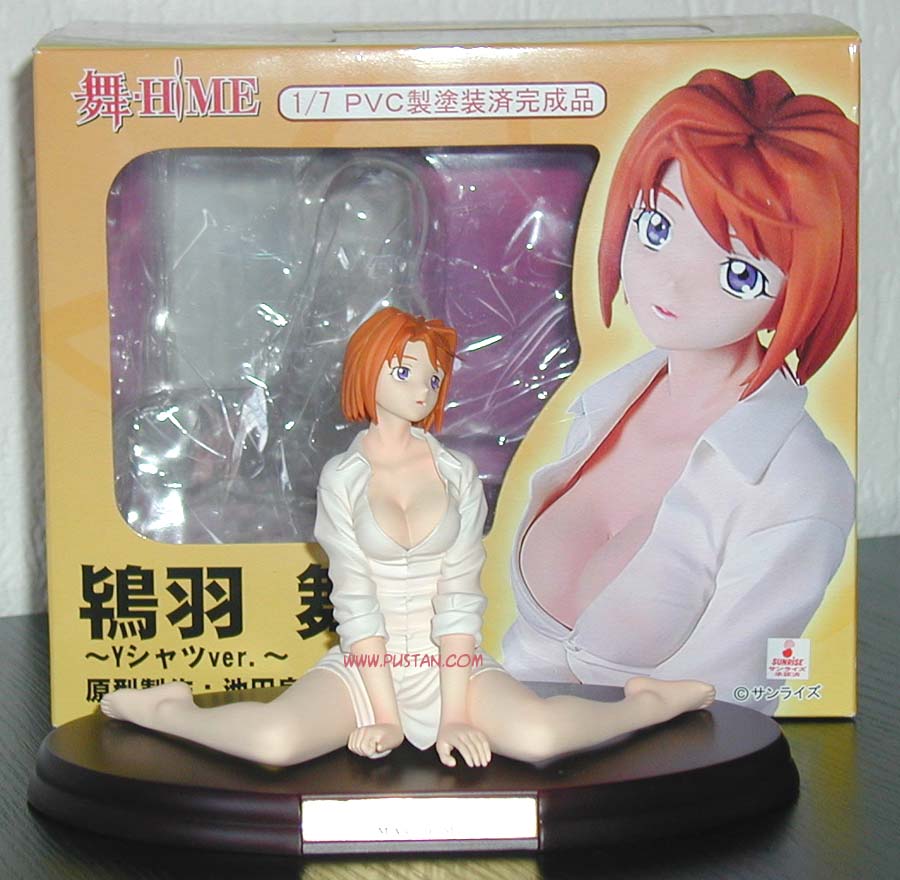 Griffon Enterprise's Mai Tokiha from "Mai-Hime" series. 1/7 scale PVC figure, pretty decent quality. Sculpted by Ikeda Ryouichi.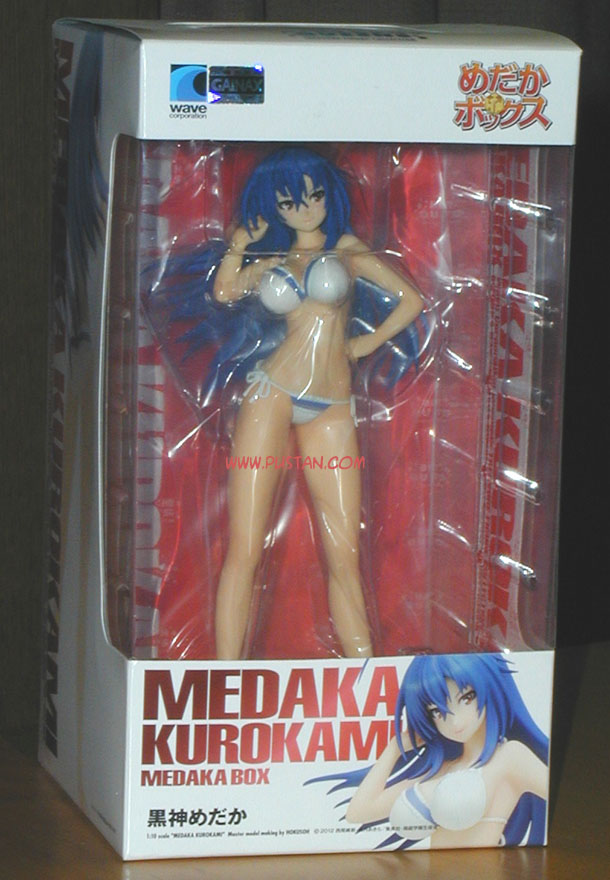 1/10 scale Medaka Kurokami from Wave Corporation, TFC Beach Queens series. Sculpted by Hokusoh, from the anime series "Medaka Box". Sold for ¥3,800 back in 2013.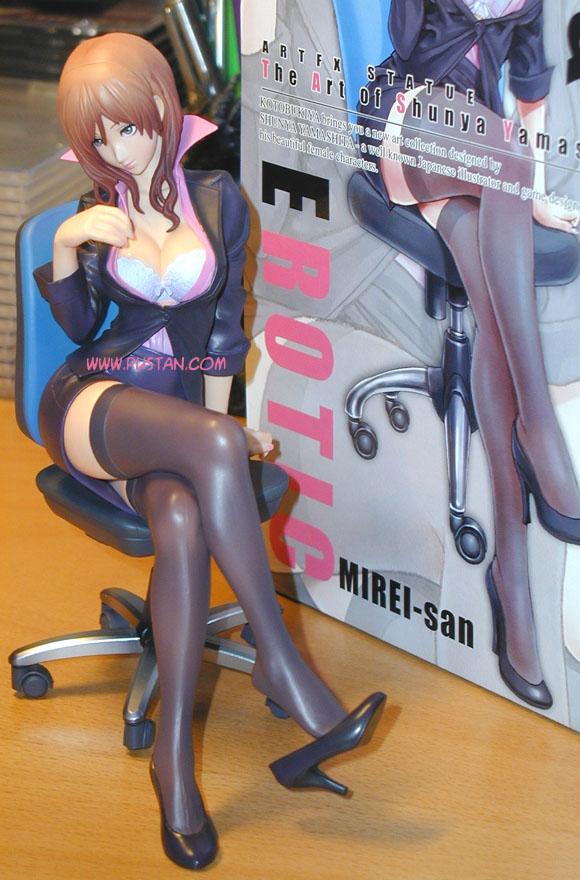 MIREI-san from 'The Art of Shunya Yamashita' series. Sculpted by Houjun Otoyama. 1/7 scale PVC figure from ARTFX/Kotobukiya. Extra parts included to change pose.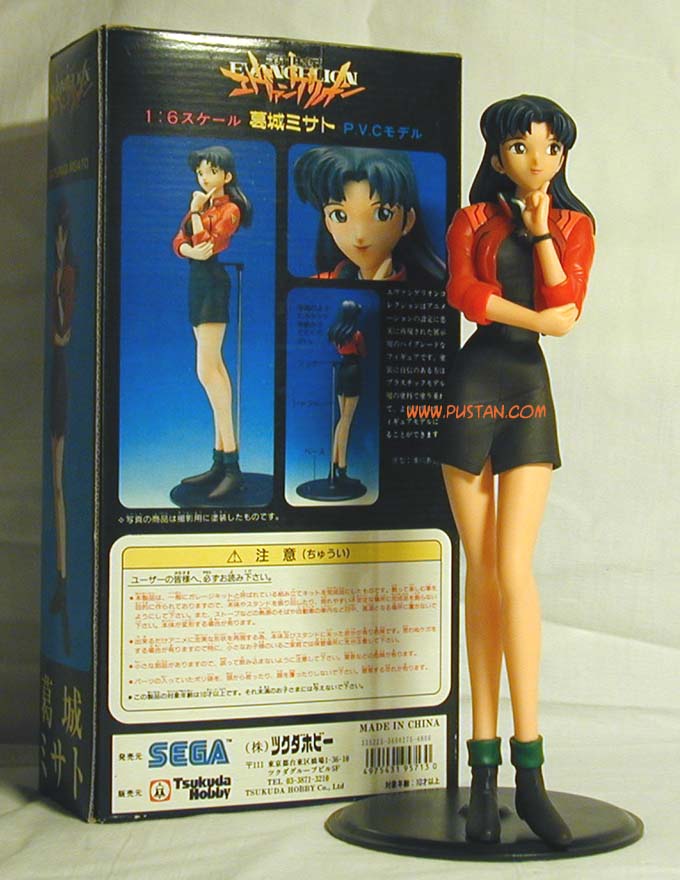 Mistao Katsuragi 1/6 scale PVC figure of Neon Genesis Evangelion fame from SEGA / Tsukuda Hobby. Was available as garage kit as well. Height is about 30 cm. This was my very first figure!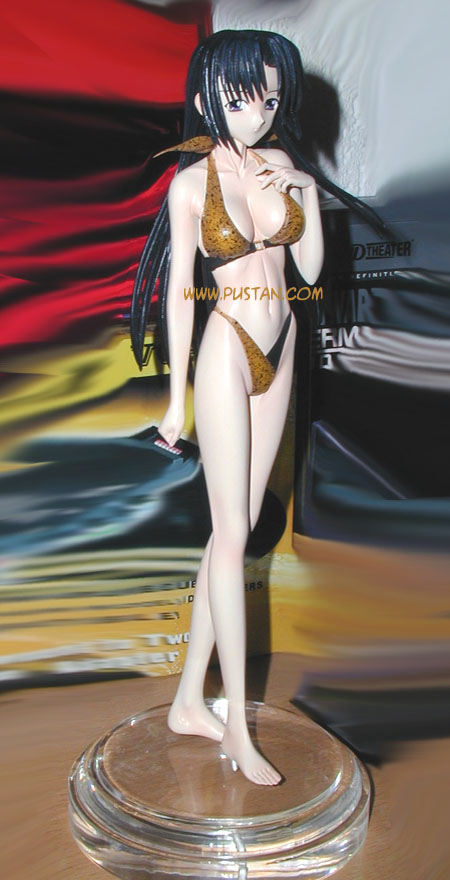 Nadeshiko Benibara from Shuffle! I was really happy to find a figure of her at all. This is a recast from e2046, originally sculpted by Abubu from A@B@C. 1/6 scale resin figure from 2006.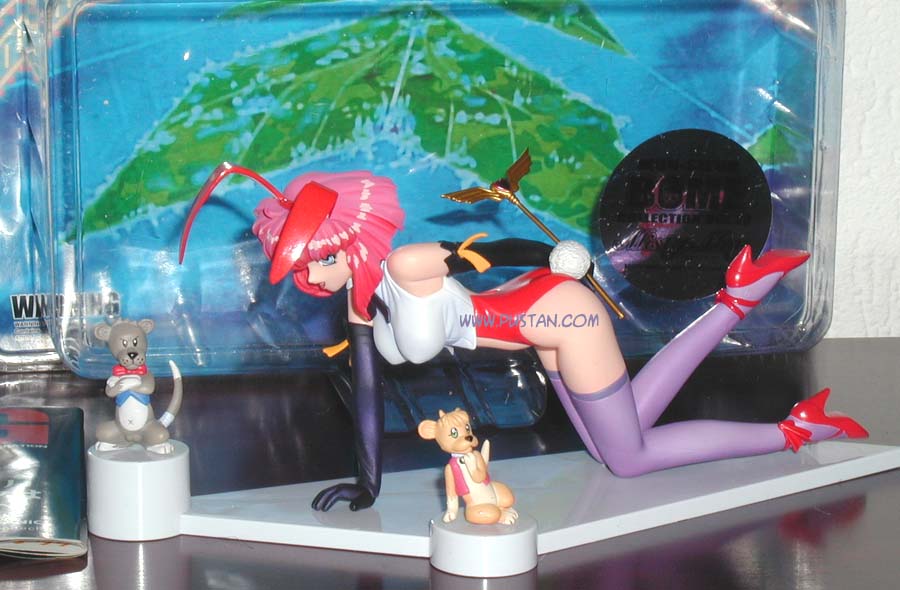 From Otaku no Video OVA comes this figure of "Misty May". I must admit I only bought it because it was on sale at a price I couldn't resist. Released by Kaiyodo, this is BOME Collection figure # 20, comes with two sidekick characters.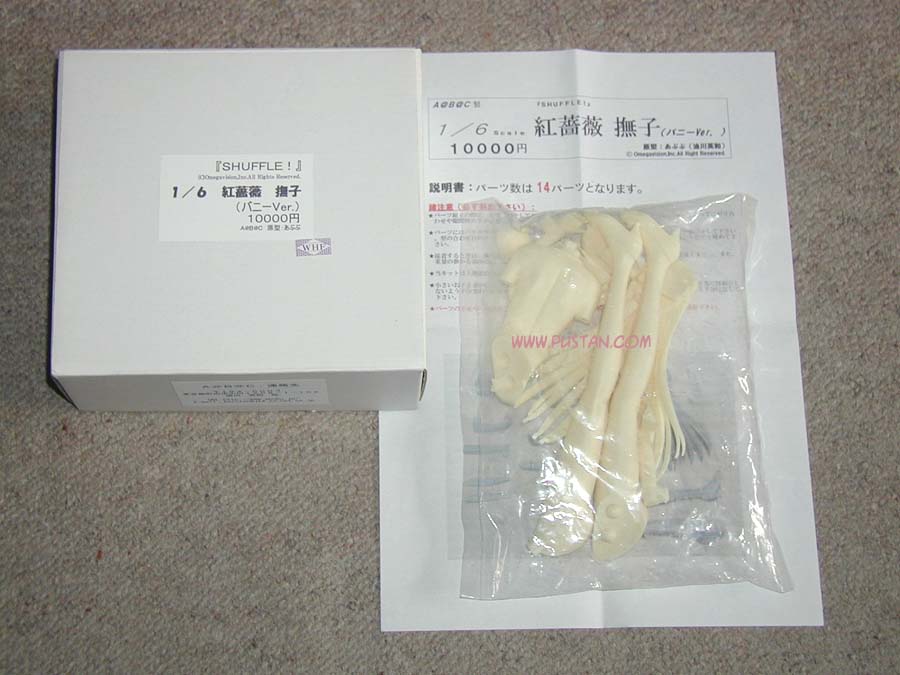 So there is another Nadeshiko Benibara figure, but only a 14 part garage kit version exists. Not sure yet if I will mess around with it one day or not. Released again from A@B@C circle, this was sold for ¥10,000.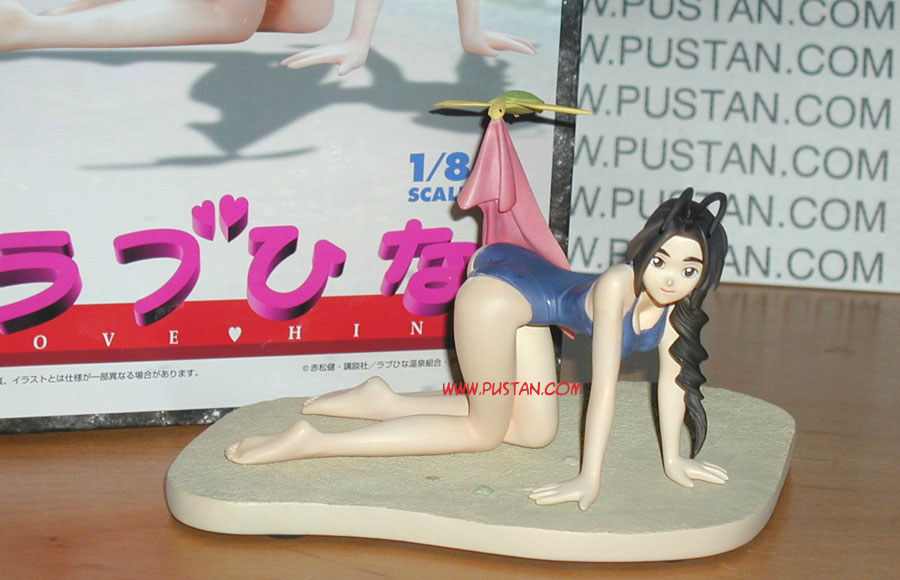 Otohime Mutsumi statue in 1/8 scale from the series "Love Hina". Limited to 600 pieces for the north American market, made by Epoch.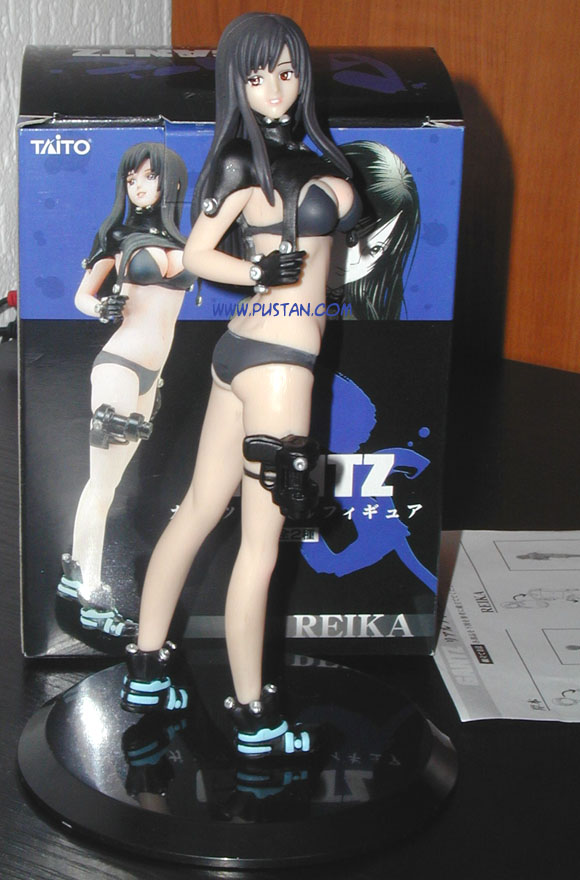 Shimohira Reika from Gantz - she only appears in the manga, and not in the anime. Made as a game price figure by Taito. This one was cheap.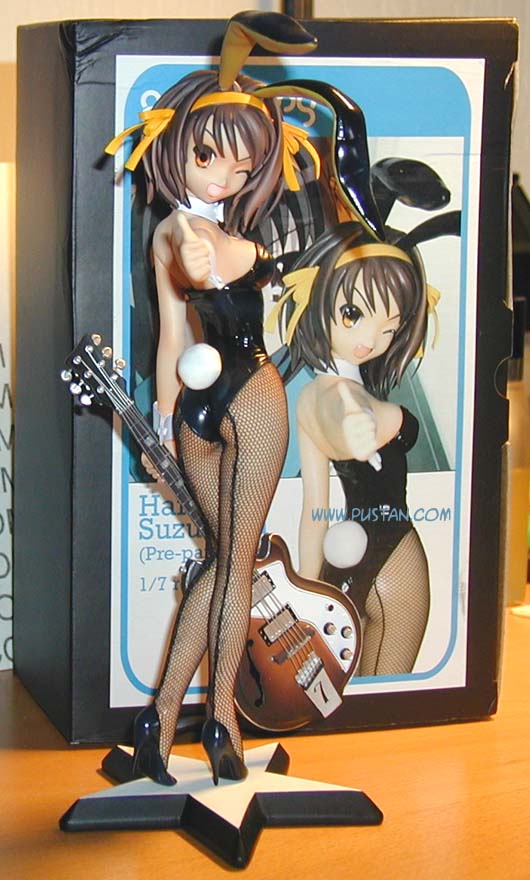 Suzumiya Haruhi bunny suit version, awesome figure with super details! It was impossible to find the original kit, so I bought this recast at e2046.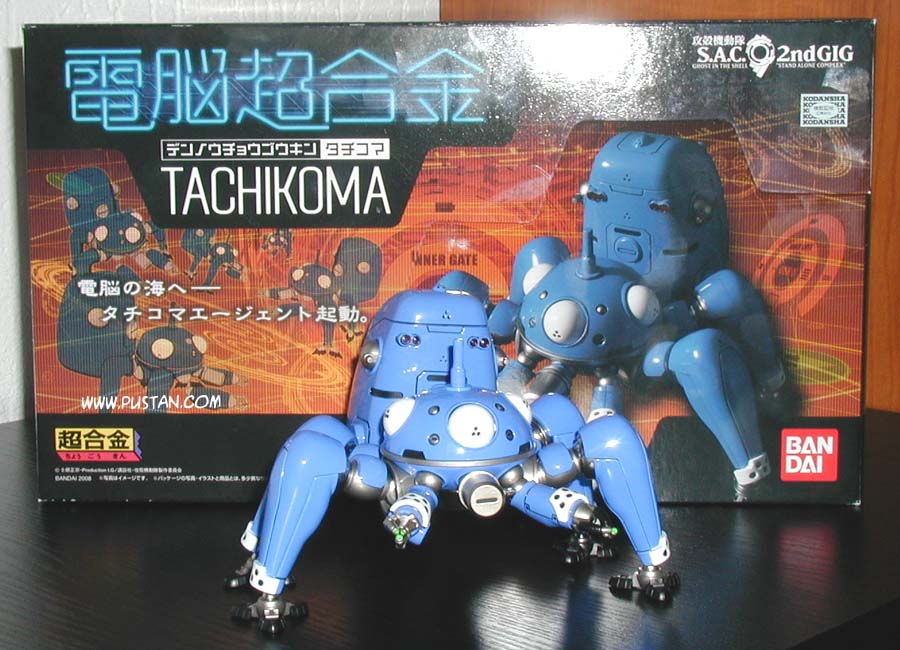 From Ghost in the Shell: Stand Alone Complex 2nd GIG comes this nice Tachikoma figure. Might be a shocking item in between all these nice girls, but it's a figure I couldn't resist to buy after all. It can be connected via USB cable to a Windows operated PC, and do some tricks like telling you the time, flashing lights, moving parts etc. From Bandai.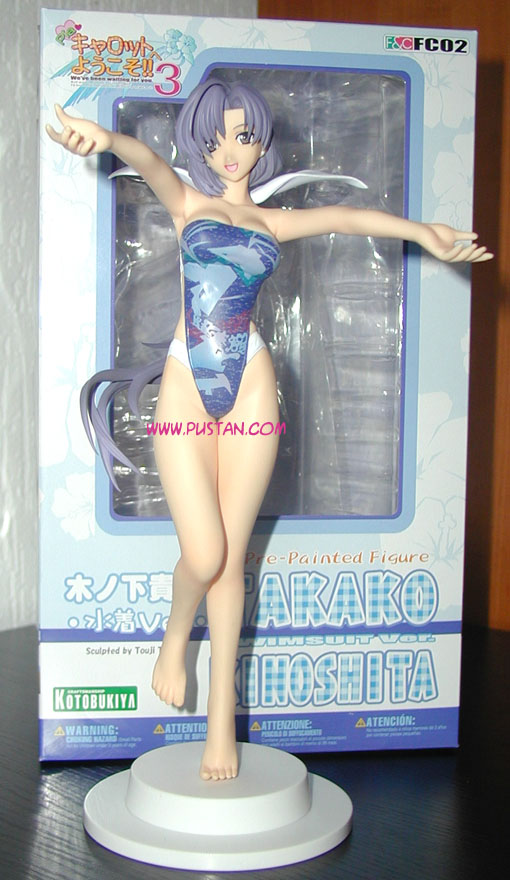 Takako Kinoshita Swimsuit Version. Isn't the pose just lovely? This 1/7 scale PVC figure was sculpted by Touji Tanaka and released by Kotobukiya. She is from the game (!) "Pia♥Carrot e Youkoso!!".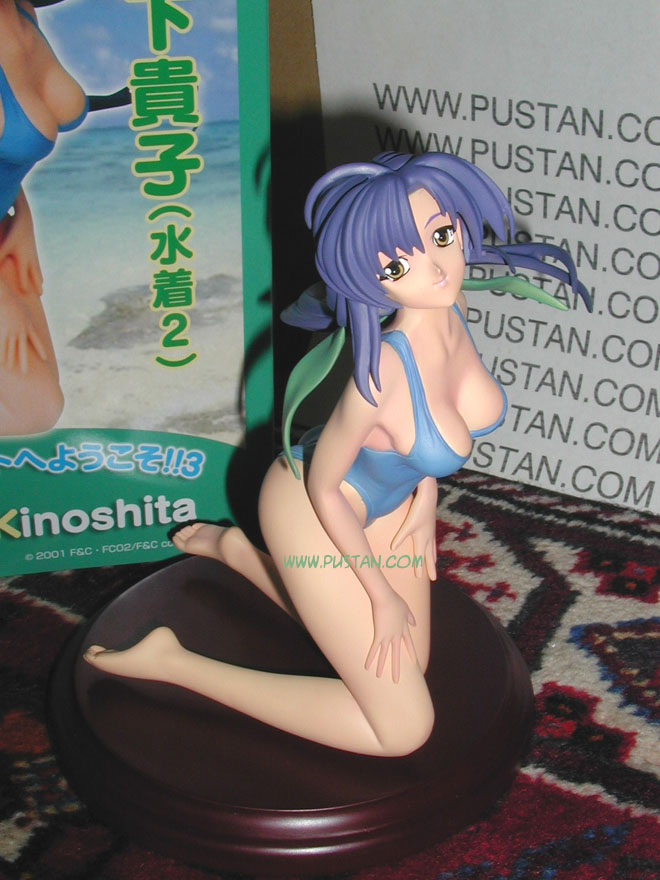 Takako Kinoshita Swimsuit Version 2, this beautiful 1/6 scale polystone figure comes with a woody display base. Released by Musashiya, and sculpted by Shovel this retailed for ¥14,800 back in 2005.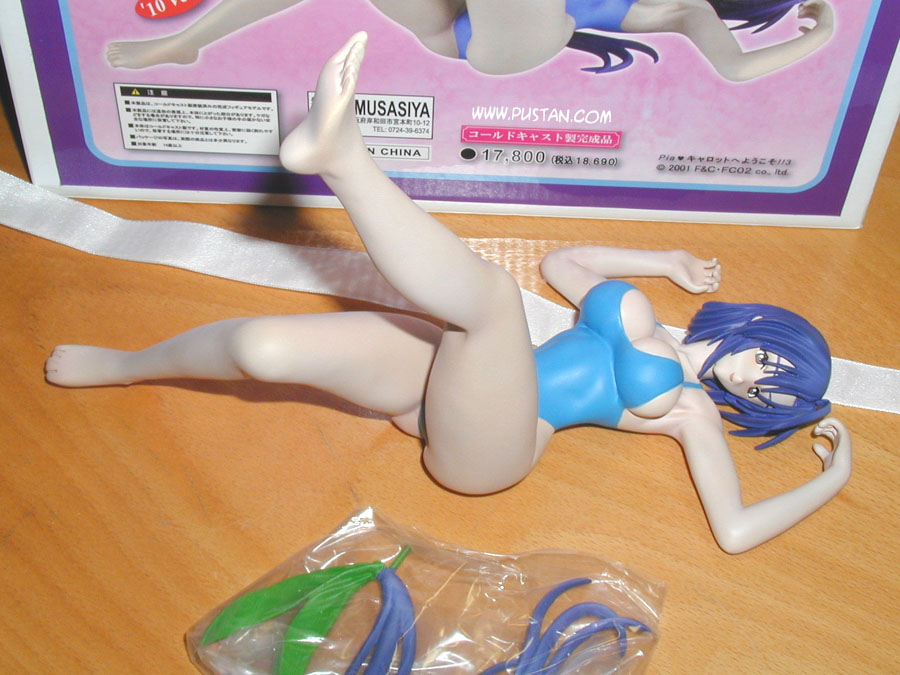 Yet another Takako Kinoshita figure, I think this was the third statue of her I bought. Again made by Musasiya, it is a 1/6 scale cold cast. She had her boobs enlarged in this one already unfortunately, the 2010 swimsuit version, but it still looks kinda cute overall. Was sold for ¥17,800.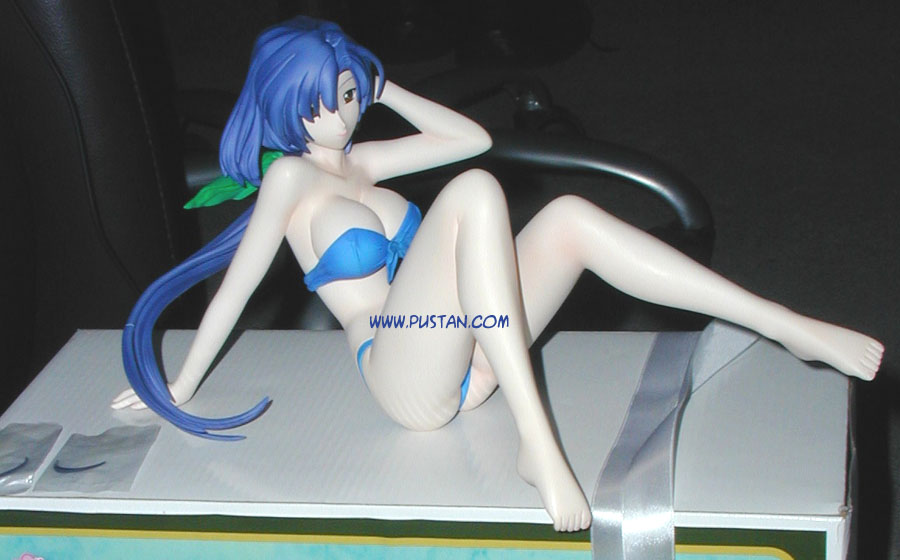 The fourth (and for now last) Takako Kinoshita figure I have, this quality cold cast figure is 1/5 scale, and I was almost shocked while unpacking her at how large and heavy she is. Her boobs have grown in size quite a lot compared with the earlier versions I got. Retailed for ¥19,800.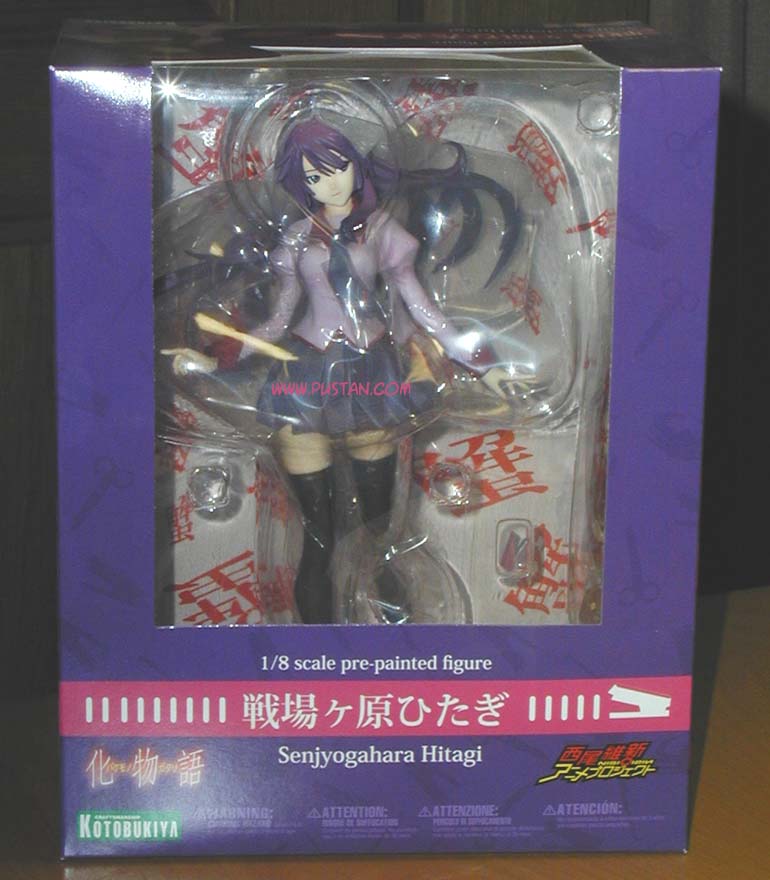 Is it Senjyogahara or Senjougahara? Or maybe both ways are legit... Unopened in box! This 1/8 scale figure from Kotobukiya was sculpted by Shiketaudonko.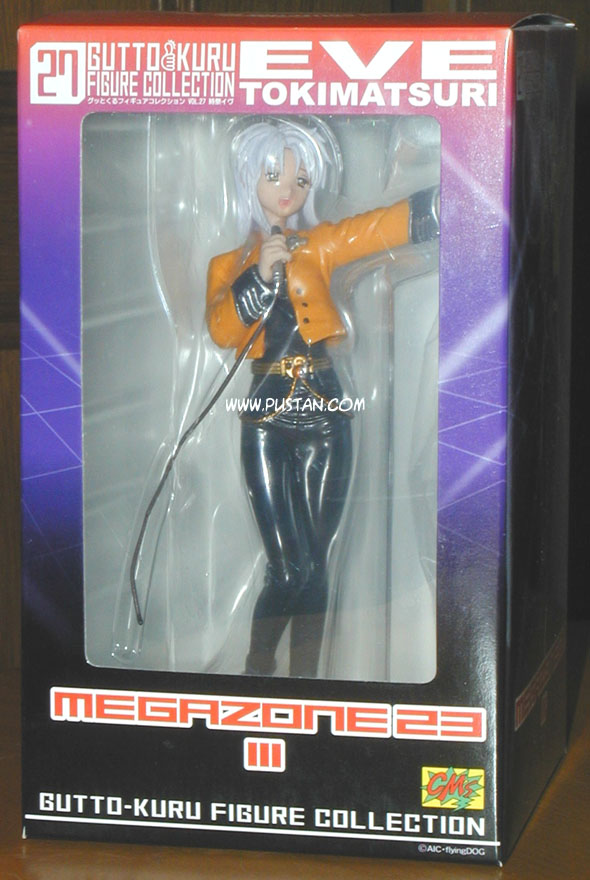 Tokimatsuri Eve was on sale for super cheap, so I grabbed her because I liked her shiny outfit :) Made by CM's Corporation, from the Gutto Kuru Figure Collection (#27). Still sealed.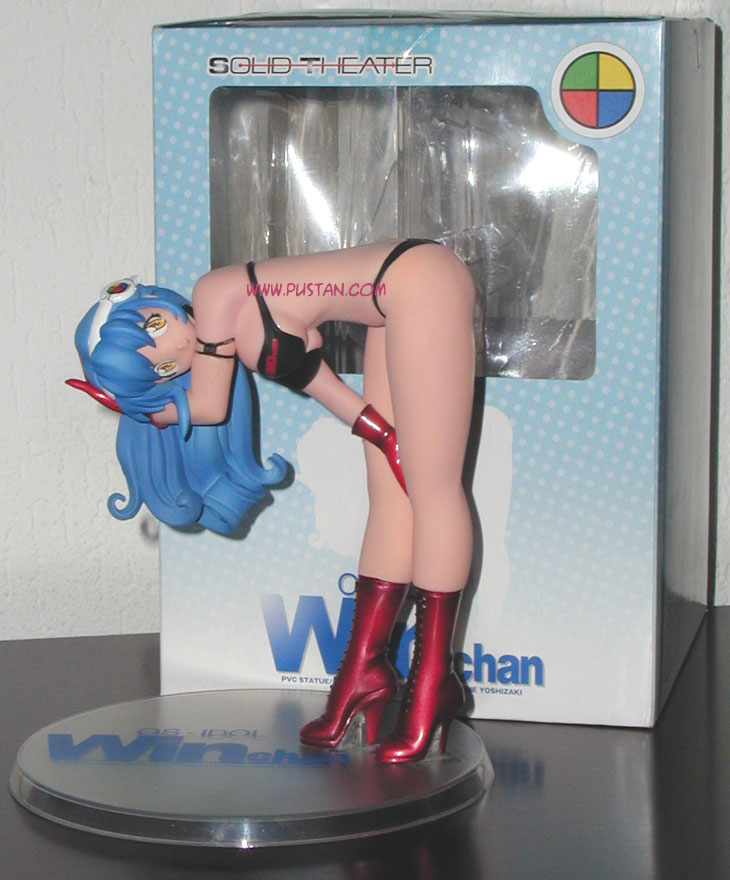 This 1/6 scale figure of OS-Idol Win-chan caught my eye because of the sexy pose, I simply had to have it. Released by Solid Theater and sculpted by Zenko.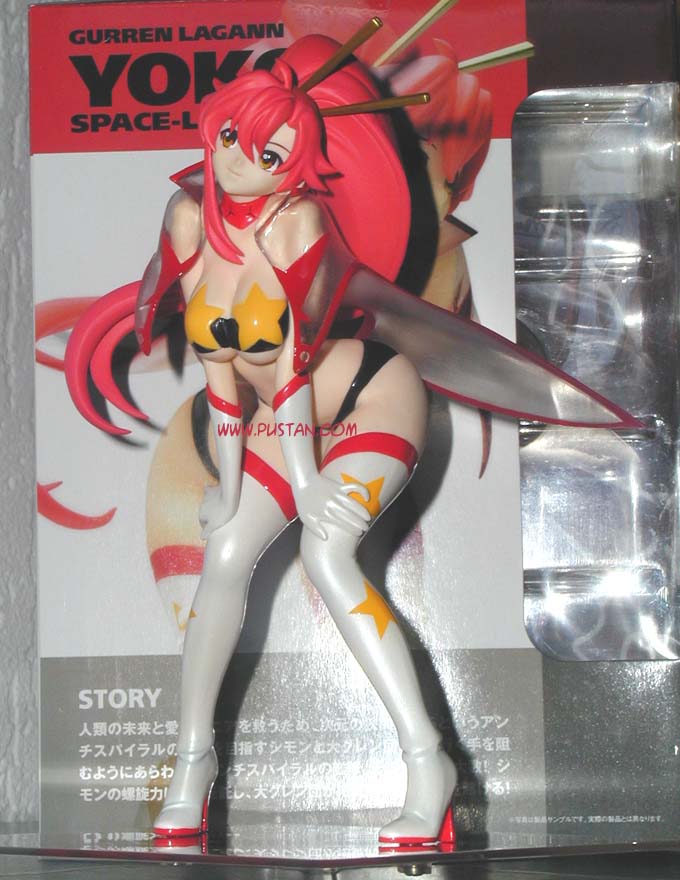 1/8 scale Yoko from Wave Corporation. This is the space look special color version. Sculpted by Kouichi Katsushima (MINE). From Tengen Toppa Gurren Lagann.
---