U.S. LaserDisc Collection
Urusei Yatsura TV 1-10 Laserdisc Box うる星やつら
---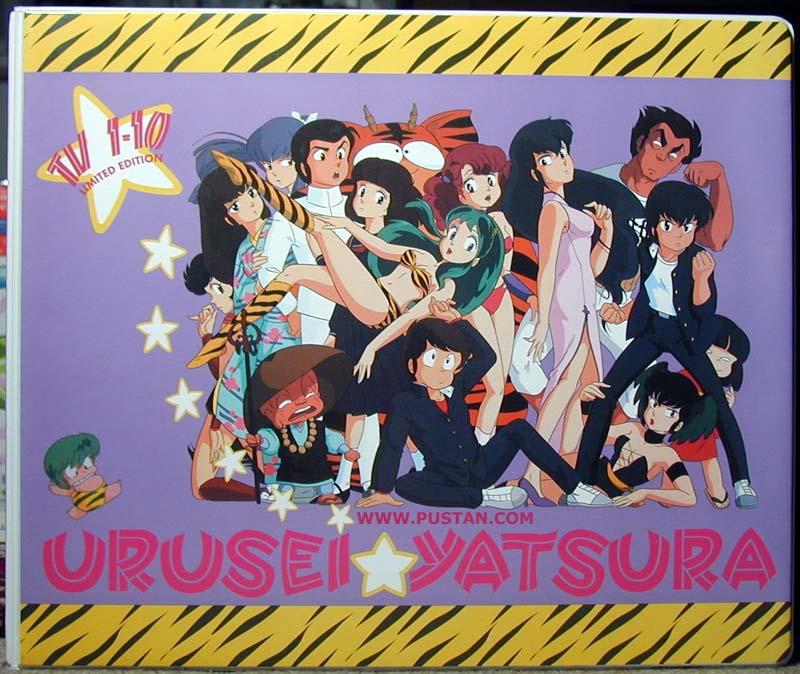 The box has a huge size of 44 x 36,5 x 6 cm.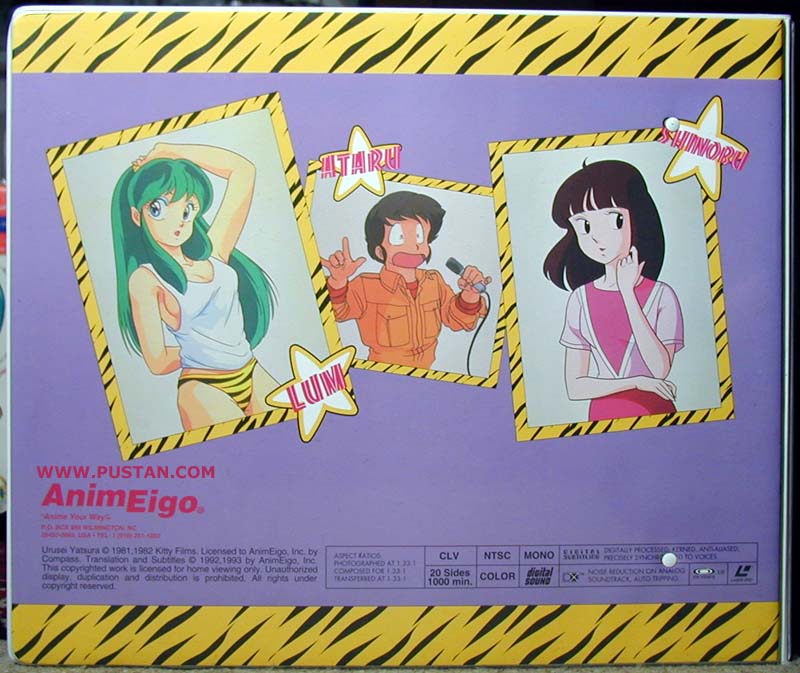 And here is a picture of the backside...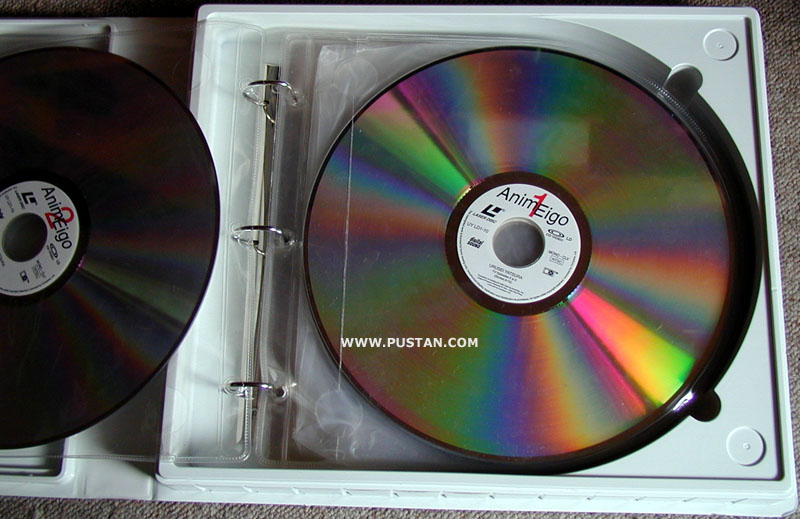 The discs are stored in special plastic holder sleeves. I find it kind of uneasy to handle these, as the discs tend to stick to those sleeves as if they were glued together or something.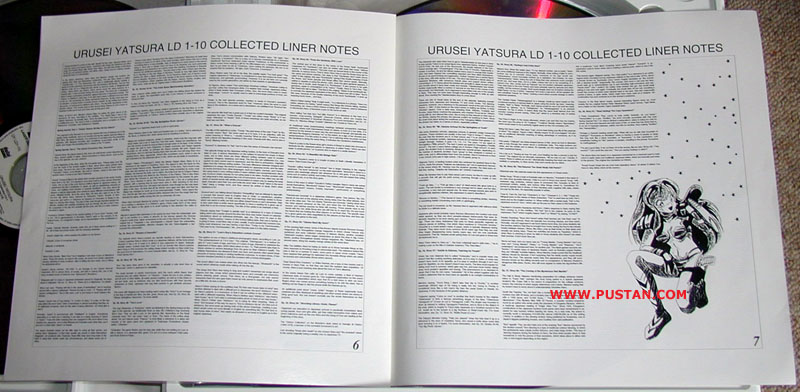 An extensive 8 pages liner notes booklet is included.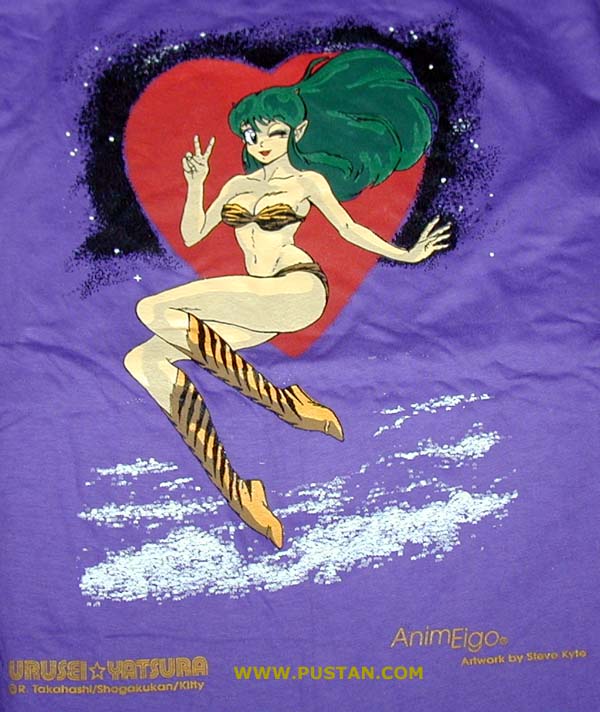 Also included was this XL sized t-shirt. Additional writing on the backside: "TV 1-10 Laserdisc Limited Edition" and... "Might as well face it, I'm addicted to Lum."
This limited edition set contains TV episodes 1-38 and two special episodes on 20 CLV sides. Japanese dialog, English subtitles in picture.
---