Japanese LaserDisc Collection
La Blue Girl EX Complete Memorial LD Box 淫獣学園 EX
The discs were also available without box, and thus have individual catalog numbers and obi strips. But if you bought them stand alone you missed some nice extras...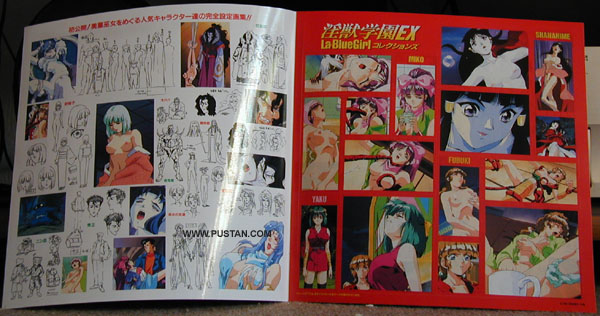 This is not just one of the usual inserts with character drawings and such, the whole stuff on the right side are stickers.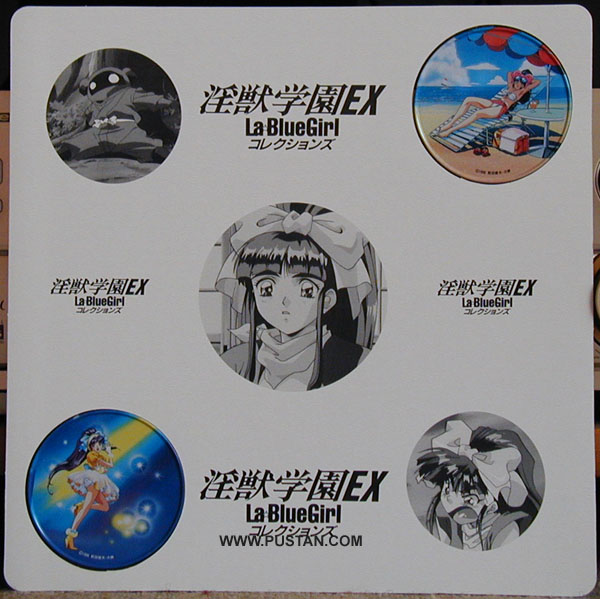 You might wonder first what it could be... those are two coasters!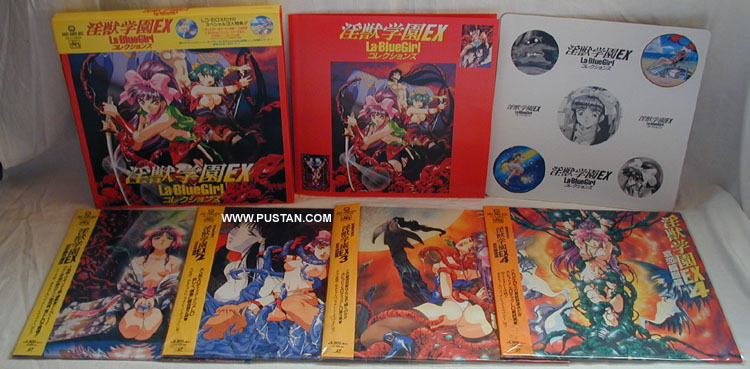 And as the final pic, here is a look at the whole set.