BD · DVD · HD-DVD Collection
Akira Japan Blu-ray アキラ
< Front || Back >

The slipcase contains a black amaray case with
slightly different artwork on the back.
Note that the english dub is a new version,
and IMHO not as good as the old (Streamline) one.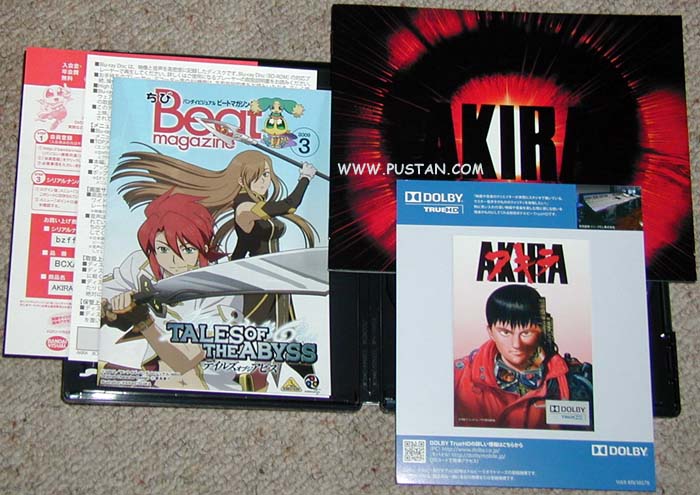 And here you can see all the stuff that came along with the Akira Blu-Ray: The usual Bandai pamphlets, a DOLBY collector's card and a 32 pages booklet.
I also have a neat Japanese LaserDisc box set of Akira published by Pioneer in 1993, you can see it here
All items © Bandai Visual